Explòrea Games
Territory enhancement
Knowing the territory and its particularities through the game. A range of products inspired by the Murgia of trulli dedicated to families and children.
---
Game of the goose among the trulli
63 boxes depicting monuments, typical products, fauna and flora of the land of the trulli. A finely illustrated production made with excellent materials. One of the most loved games by children with very ancient origins, it dates back to the sixteenth century and was originally a game of chance. The various stops and traditional boxes with prizes and penalties are maintained, but they can be combined with the new "trulli" boxes with additional rules.
The game of the goose is one of the most famous and popular path games and is perhaps one of the easiest board games to play, suitable for the whole family, but above all an excellent gift idea for the little ones.
Content:
Game board
2 dice
6 pieces of different colors
Rules in Italian and English

---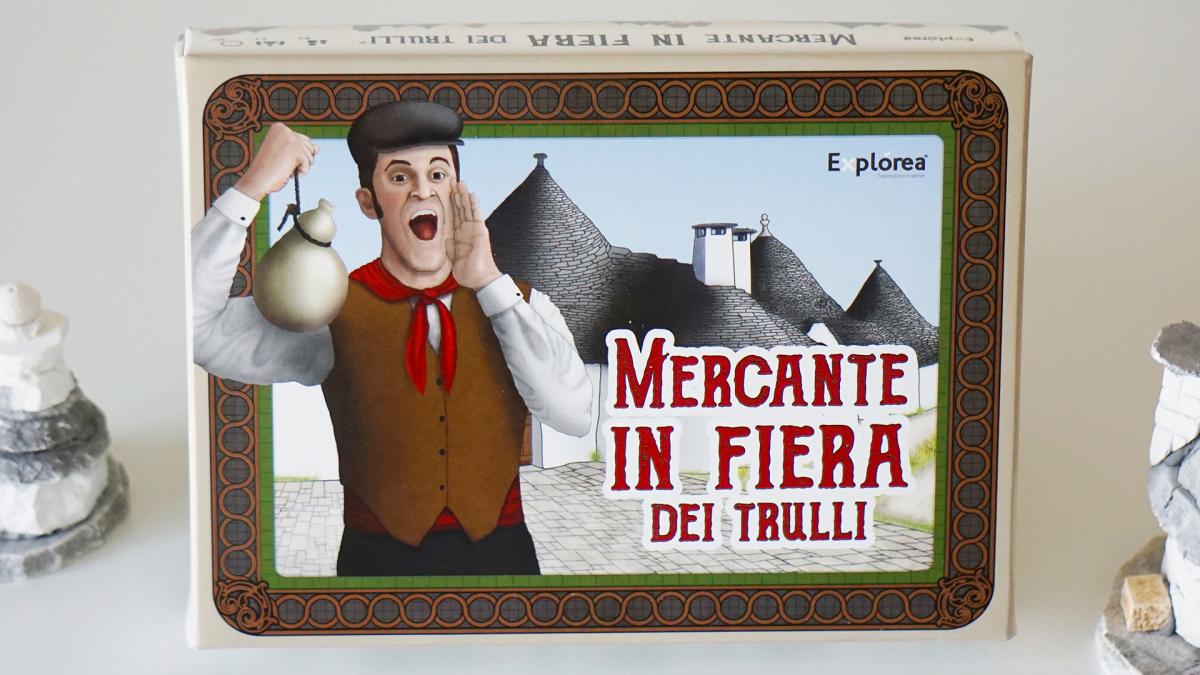 Mercante in fiera dei Trulli
Mercante at the fair is, together with the bingo, the Christmas game most loved by Italian families. For over five centuries, it has not failed to bring everyone together around a table to make their bid on the most popular auction game.
In this illustrated version, the traditional images of the game are replaced by typical Apulian and Land of Trulli products, both the most famous and the lesser-known ones. In fact, the Merchant at the trulli fair proposes elements of edutainment, intriguing the players to learn more about some of the less known typicalities of the territory.
The game consists of 2 decks of 40 cards and regulations in 5 languages ​​(Italian, English, French, German, Russian).
---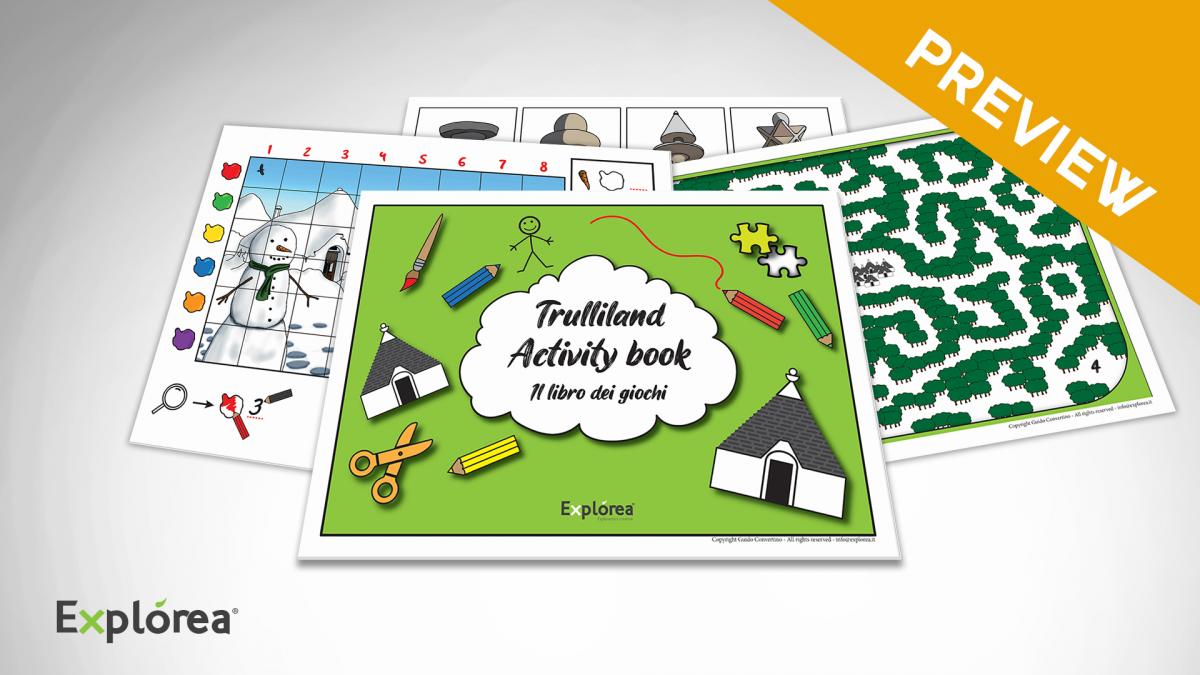 Trulliland activity book
An album full of activities and games ideal for children, labyrinths, coloring and cut-out drawings, puzzles, and the mythical origami Trullo, to build your own Trullo, all made of paper.
The project is currently in the launch phase.
Available for pre-order now.
---
Pinnacle - A memory game
36 cardboard tiles with the pinnacles of the Trulli, in a classic memory game, in which to search for pairs of matched images. An ideal game for the little ones but also for family fun.
The project is currently in the launch phase.
Available for pre-order now.
---
All Explòrea games can be purchased on Etsy , the e-commerce platform for independent producers.
You can also find them in the following stores:
Alberobello
Mondadori point - Via Cesare Battisti, 19
Tobacco shop n ° 6 - Viale Margherita, 4
Stile Mediterraneo- Via Monte S. Gabriele, 72
L'arte del Souvenir - Via Monte S. Michele, 30
Profumi e sapori veri di Puglia - Via Monte S. Gabriele, 40
Damati - Via Monte S. Marco, 27 / A
Locorotondo
Stile Mediterraneo - Via Porta Nuova, 19
Infopoint Locorotondo - Via Morelli, 24
Mappart - Via Alberobello, 76
Noci
Cartunia - Via Repubblica, 36 / A
Martina Franca
Infopoint Martina Franca - Piazza XX Settembre, 3
Monopoly
Hopeful Newsstand - Piazza Vittorio Emanuele II, 4
Scià- Via Cattedrale, 2
Scopri la Puglia - Via Argento, 38
Mitico - Via Giuseppe Garibaldi, 23
Polignano a mare
Chiarelli Newsstand - Via Pompeo Sarnelli, 140
Ostuni
Albergabici - ex. S.S.16 Ostuni-Fasano km 870