Alberobello with its unique trulli in the world is the perfect destination to enjoy the whole Puglia, including beaches. Staying in Alberobello, you sleep in a trullo, enjoy a delicious breakfast and in about twenty minutes by car you are on the Adriatic coast. The closest beaches are those of Capitolo, a fraction of the fascinating town of Monopoli. Here there are long and narrow beaches which are alternated by low rocks and wonderful coves.
Capitolo beaches
This small hamlet becomes particularly lively during the high season and offers both free or equipped beaches, as well as clubs, restaurants and renowned bakeries where you can taste the best "focaccia barese" in the surroundings, comfortably seated in their open spaces. These are also easy to reach by the public transport, with a summer bus line that connects Monopoli center (with departure in S. Antonio square, Monopoli) to the main Capitolo beaches.
Coves of Monopoli and Polignano
If from Capitolo you'll drive instead to the north, the landscape changes and the coast is mainly rocky, but numerous sandy coves are one more beautiful than the other. Among the most suggestive we certainly recommend you the coves of the castle of St. Stefano, Porto Marzano, Cala Tre Buchi, Cala Incina, up to the famous Monachile cove, next to the Old Town of Polignano a Mare.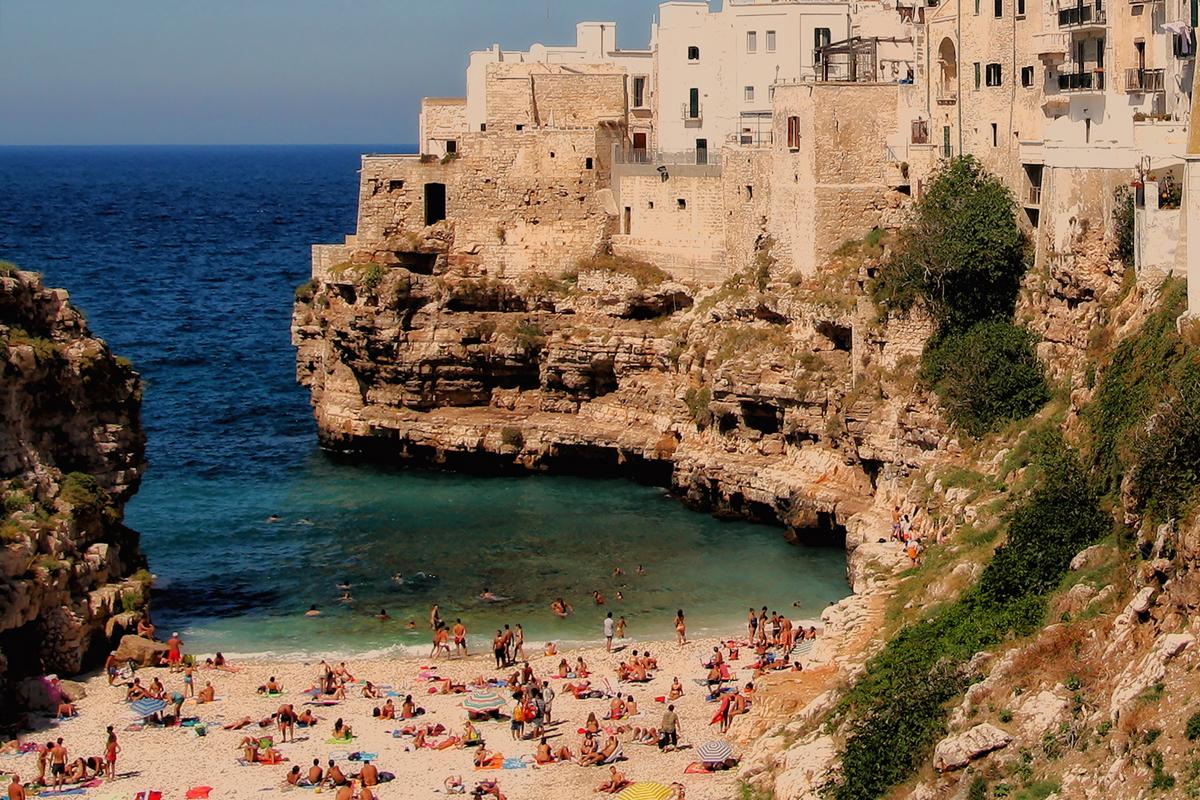 Coastal dunes park
To the south from Capitolo instead, there are 2 beaches, awarded by the "Blue Flag 2020" ("Blue Flags Program" is an International Eco-laber to certify the environmental quality): Torre Canne and the beach area of the Lido Morelli, close to a very characaterisic wetland, at the Pilone beach. Both of them are about 40 minutes drive from Alberobello.
Mouth of Bradano river
If you prefer the Ionian Sea, with a slightly longer journey, - in about 60 minutes, you can choose among the long stretch of beach that goes from Chiatona, near Taranto, or the mouth of the the Bradano River, or the welcoming beaches to the south of Taranto, such as Saturo or Gandoli.
As we say in italian, "Buon Mare"!